Greetings
HOME

Introduction of the Association

Greetings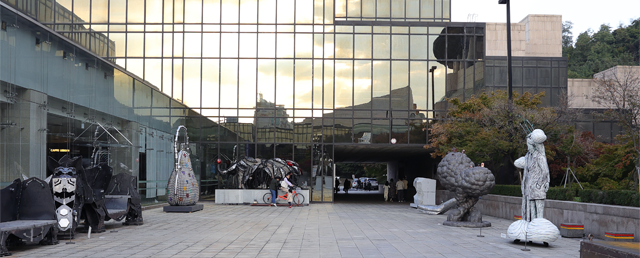 Korean Sculptor's Association (founded in 1985)
The Korean Sculptor's Association was founded in 1985. It is the nation's largest sculpture organization with over 1,000 members who actively engage in their creative work across the country.
In 2020, the Korean Sculptor's Association celebrated its 36th anniversary. Following the first President Choi Gi-won, Presidents Lee woon-sik and Kim Soo-hyun subsequently held office. And since 2008, when the association became a corporate body, it has made substantial progress under the leadership of Chairman Kim Young-won and Chairman Han Jin-sub, and the incumbent Chairman Kim Jung-hee who have been committed to the true spirit of the association.
The association has played a pivotal role as a living witness of Korean sculpture history. Despite turbulences in Korean history, Korean sculptors have never lost their creative enthusiasm and led the establishment of the identity of Korean contemporary sculpture.
The Korean Sculptor's Association has steadily held international exchange exhibitions to extend the scope of sculptural language, along with various types of contests to discover and foster new young artists who demonstrate originality and creativity. Furthermore, the large-scale international art festival "International Sculpture Festa," which presents a wide spectrum of sculpture works, has established its status as a global sculpture exhibition, serving as a source of pride for Korean sculptors and artists.
These continuous efforts have led to the transformation of the Korean Sculptor's Association into a corporate body in 2008, that has carried out various domestic and overseas projects that live up to its name, with the aims of protecting the rights and interests of sculptors, laying the foundation for the development of Korean sculpture culture, and contributing to the development of Korean culture and arts.
The Korean Sculptor's Association will remain committed to its role as a solid stepping stone for the sculptor community to become their voice and contribute to the development of a sound sculpture culture.